Flour Mill Plant in India
The flour mill plant in India have the facilties of production of flours and the departments of its supplies. The plant also deals with other cereals process too. The production of flours in India requires Lands, Buildings, Machines, Plants and Raw Materials. Thus the requirements of the production of the flours needs an amount of investment. The details about the investment on the flour mill plant in India are given below.
Flour mill plant we build in India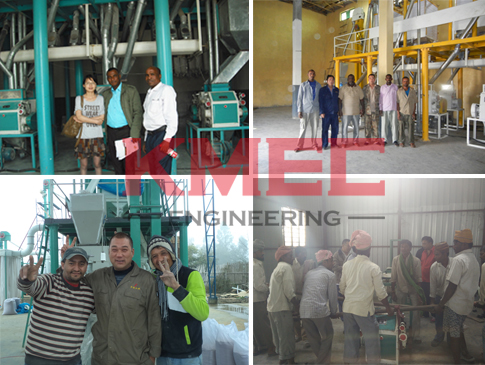 The below shows the estimated costs of the required lands, buildings, machines, plants and the costs invested on workers and employees in the flour mill plant in India:
Lands and buildings: 2.40 cr.
Machinery and plant: 1.21 cr.
Wages and salary: 1.18 cr.
- total capital investment: 4.85 cr.
Market of Flour Mill Plant in India
The current markets and the economy of India highly depends on the products of the flour mill plant in India. Therefore, a huge amount of production of flours per day is in need in the societies. Not just the civil societies depends on the plan for their products, but also the trading and marketing business are highly depending on the products of the flour mill plant. Thus the flour mill plant is very important in the economy of India.
The trend of development of flour mill plant in India
For millions of families in India, flour is the main material for the food for living. Thus, the producer and the dealers of the flour is benefitted with the profits they earn by the supply and business of the flour, produced by the flour mill plant in India. The business of flour is very profitable since the it is highly demanded in the economy. And also the raw materials needed in the production of flour is available in huge amount and they don't cost much.
Since flour is the basic used materials in most of the common food products of different companies and factories, the flour is highly demanded by those companies and factories. Therefore the Flour Mill plant in India is a profitable business which one of the biggest and trending business in the national and international economy.
Get In Touch
We receive enquiries in
English, Español (Spanish), Русский язык (Russian), Français (French) and العربية (Arabic)
. Our professional team will reply to you within one business day. Please feel FREE to contact us!