Low Carbon Environmental Protection Flour Mill
Flour milling machines are widely used in metallurgy, building materials, chemical industry, mining and other fields of mineral materials processing. Development trend of energy-saving flour mill in China: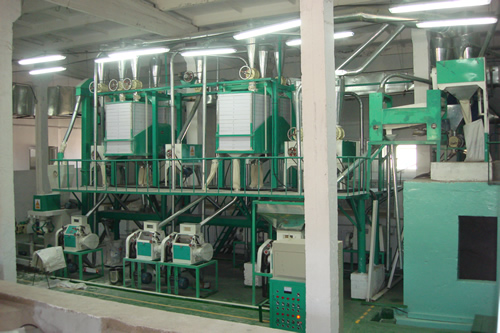 1. Compact Structure
One of the development trends of flour mill is compact structure. The structure design is more reasonable and compact, which fits human body engineering principle. It reduces the manufacture cost, covers less area and improves the labor efficiency.
2. High Efficiency
With the improvement of people energy saving consciousness, requirements for milling machine efficiency is high. It should not only meet the functional requirements, but also has features of energy saving, durable, low cost.
3. Automation Control System
With the progress of science and technology of automatic control development, it guarantees the production process operation, reduces the operator labor intensity, what's the most important, it ensures the accurate and real-time feedback of the production process. As a result, it improves product quality, reduce flour mill failure rate.
4. Versatile
Market demand of flour mill products also request that the manufacturer can provide various kinds of finished products. This requires the flour mill can decrease of the intermediate process in order to save investment.
Get In Touch
We receive enquiries in
English, Español (Spanish), Русский язык (Russian), Français (French) and العربية (Arabic)
. Our professional team will reply to you within one business day. Please feel FREE to contact us!