M6FC Series Flour Machine / Flour Machinery
This style flour machine is the latest products designed by our factory.
The advantages are of ground hole, easy to lift the wheat, convenient when receiving the bran and flour on the ground. It can process the wheat automatically and reduce the labor intensity. It's easy to operate and maintain.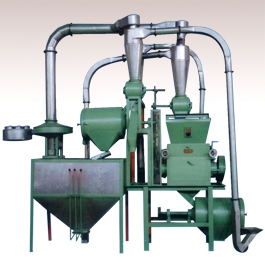 Main Technical Data
MODEL
CAPACITY (KG/H)
POWER (KW)
WEIGHT (KG)
PACKING (MM)
M6FC-35
300-400
9.7
CONFIRM WITH THE STIPULATION
OF GB
750X650X750 2200X850X1500
M6FC-40
350-450
13.2
1050X1000X900 2400X250X150
Contact us
If you're interested in our products or have any questions, please let us know. Don't hesitate to contact us!