Chilli Powder Making Machine Exported to Ethiopia
The following photos were taken during the inspection of goods at our factory. The Ethiopian customer purchased our 300kg/h chilli powder making machine. The products used in international trade mainly include dried chili, chilli powder, chili sauce, chili oil and red pigment...etc. highly processed products.
Chilli Powder Making Machine Photos at Our Factory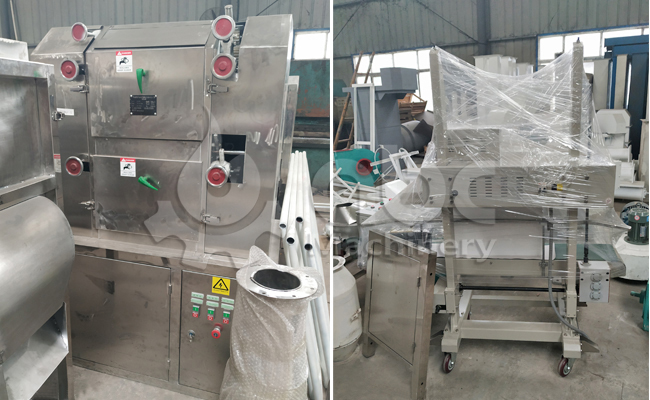 Technological Process of Chilli Powder Making

1. Remove Impurities: This process is used to remove impurities such as stones, easy to operate and high yield.
2. De-iron: Automatic iron removal machine has strong 10500 gauss magnet, using pneumatic removing iron powder in chili.
3. Remove Seeds: Chilli seed removing machine is mainly used for the separation of chilli and chilli seeds, capacity processing 1000 – 2000kg/h, is special equipment for deep processing of chilli.
4. Drying: As the name implies, use the dryer to dry fresh chilli.
5. Chilli Powder Making: Adopt high quality powder milling system, continuous operation, automatic discharge.
6. Quantitative Packaging: Bagging qualified chili powder, weighing and sealing.
With the continuous improvement of people's understanding of the value of chilli consumption and development, its products are very popular in the international market, and have rapidly become one of the most consumed vegetables in the world.
Contact us
If you're interested in our products or have any questions, please let us know. Don't hesitate to contact us!