Flour Mill Installation and Production Process
Flour mill is a relatively large flour machinery, need gradually installation and debugging of each part, commissioning after the installation to verify the operation of flour mill parts further.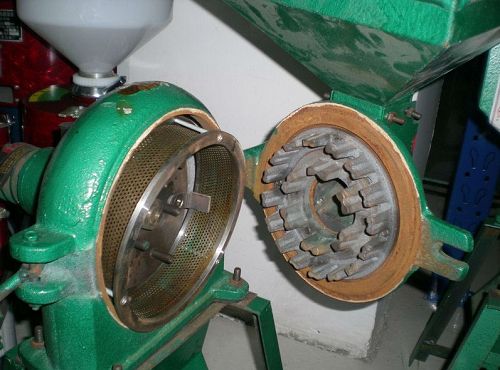 Installation
First is the installation of the main components of grinding roller, it is the core component of flour mill, clean the around parts before installation that make preparation for the lubrication.
Adjustment is needed after the roller is installed, because the gap size between them has relation with flour yield rate and the quality of flour.
Finally install the rest of the flour mill accessories. Trial operation needs after installation, this is also an opportunity to adjust flour mill parts accessories coordination degree. Successful trial run before put in production use.
Production Process
Not one step less even if it is just a small flour processing equipment, it is smaller than large scale equipment on wheat processing.
The first step of flour production process is screening, screening process is to remove the impurity in the wheat; the second process is cleaning, wash the clean wheat, this step ensure the clean of flour and help wheat peeling; the third procedure is convey the wheat by an iron pipe; finally is grinding wheat, it is a completely automated continuous process from wheat peeling to grinding, no longer need the artificial operation.
Get In Touch
We receive enquiries in
English, Español (Spanish), Русский язык (Russian), Français (French) and العربية (Arabic)
. Our professional team will reply to you within one business day. Please feel FREE to contact us!