40TPD Wheat Flour Milling Production Project Setup in Ethiopia
Project Name: 40TPD Wheat Flour Mill Manufacturing Plant
Plant Location: Ethiopia
Production Capacity: 40~60 ton wheat flour per hour.
Application: For pasta making
Raw Materials:Ethiopia Wheat
Investment Cost: Around 60,000 USD (Equipment Only)
Production Process: Wheat→Vibrator screen→Destoner→Scourer→Rotary sieve→Flour mill→Sifting Grading→Flour→Packing
Wheat Flour Milling Project cost: Inquire about the equipment price and plant cost now!
Photos Display of the 40TPD Wheat Flour Milling Production Project Setup in Ethiopia
This is one of our successful wheat flour mill projects built in Ethiopia in recent years. It has a daily output of 40~60 tons. The following pictures show the installation process. ABC Machinery will be your reliable construction partner. If you would like to know more about the construction plans and the equipment required to set up your own wheat flour mill, please don't hesitate to contact us!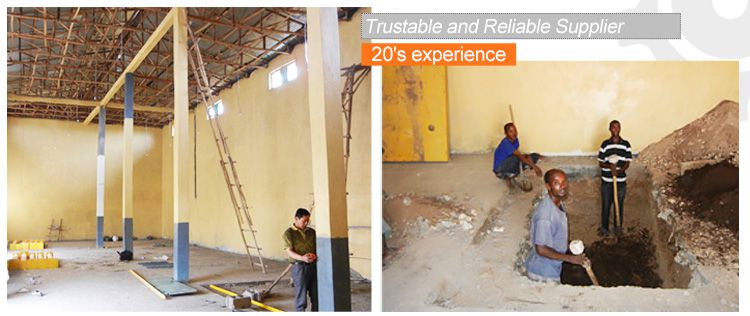 Wheat Flour Mill Project Workshop
The whole project of steel structure installation is accomplished, the following installation will be flour mill machine and other equipments.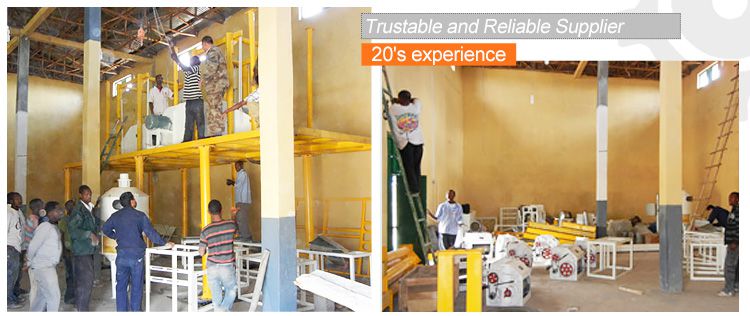 Project of Steel Structure Installation
Build the wheat storage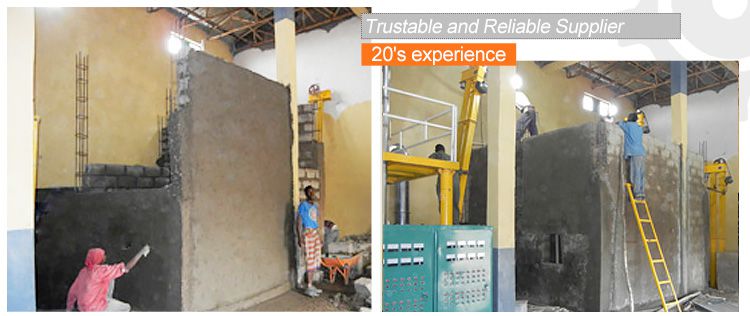 Wheat Flour Mill Project Storage
The overall wheat flour mill project figure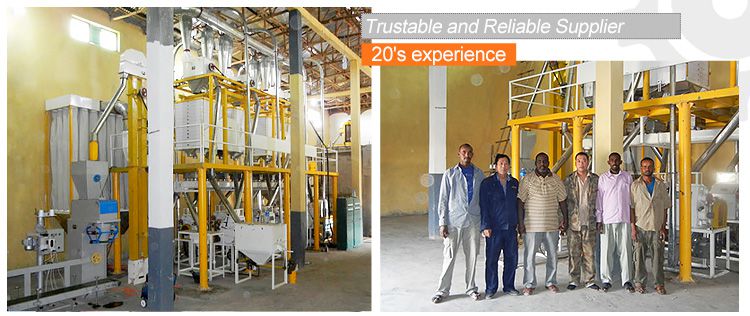 Wheat Flour Mill Project in Ehtiopia
Equipment Required to Set Up A Wheat Flour Mill
In the production process of wheat flour milling, it is not only necessary to guarantee the quality of the wheat flour equipment itself, high quality raw grain, but also the processing process of the equipment is quite demanding.So what about the processing technology of flour machinery and equipment today?
It can make full use of the raw grain of the wheat flour mill and equipment to improve the purity and yield of the product, bring into play the processing efficiency of the machinery and equipment, reduce energy consumption and lower production costs.
Ensure the stability of the production process of wheat flour equipment and the balance between the processes, and give full consideration to possible temporary failures in the production process so as not to affect the production of the whole plant. According to the requirements of raw grain quality and finished products, actively adopt mature and advanced technology, advanced experience and advanced equipment to make the production process continuous and mechanised.
Under the premise of ensuring product quality, simplify the process as far as possible, so that the efficiency of each process of wheat flour equipment is greater, so that the process can adapt to the requirements of the original grain varieties and finished product grade changes.
Video of the wheat flour production process
Setup a wheat flour milling production project and buy high quality wheat flour milling machines for flour making business: HOT sale wheat milling equipment offered by ABC Machinery manufacturer or supplier, guide on process of wheat flour production and how to start wheat flour milling business with limited cost in South Africa, Tanzania, Egypt, Morocco, Ghana, South Korea, etc.
The Market for Wheat Flour Mills in Ethiopia
Ethiopia's dependence on wheat is growing. Wheat has not traditionally been a major crop in Ethiopia, but in recent years it has become increasingly popular, particularly in urban areas.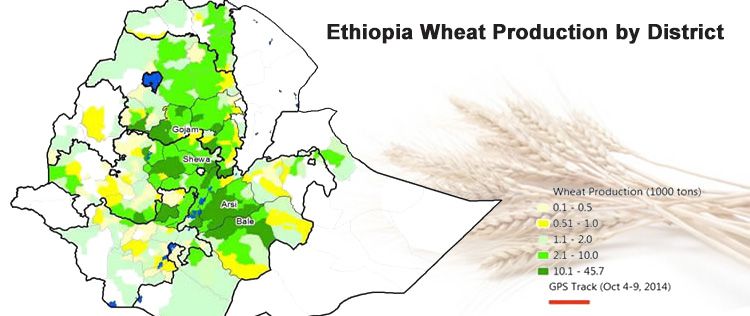 The Market for Wheat Flour Mills in Ethiopia
Ethiopia is now the largest wheat producer in sub-Saharan Africa, but production has consistently exceeded demand. To make up for the shortage, Ethiopia currently imports about a quarter of its wheat.
Traditionally, Ethiopia grew wheat in the highlands and relied on rainfall. It now supplements this with irrigation, growing wheat in the usually drier lowlands. The government also encourages 'cluster farming', mechanisation and the subsidisation and distribution of inputs such as fertiliser and quality seeds. In this way, Ethiopia is pushing to stop importing wheat altogether by 2023.
In addition, wheat flour production plants should closely focus on the requirements of agricultural development and the development of the processing market, and constantly expand the market influence of their own wheat milling plants!Whenever you feel interested in learning more about our wheat flour milling machine equipment, or need a complete customised plan for your grain processing plant, feel free to get in touch with us!
Get In Touch
We receive enquiries in
English, Español (Spanish), Русский язык (Russian), Français (French) and العربية (Arabic)
. Our professional team will reply to you within one business day. Please feel FREE to contact us!