How to Choose a Reliable Small Wheat Grinding Machine Sale?
An increasing number of investors believe that starting a wheat milling plant at home is a profitable industry in rural areas. Due to the ongoing global epidemic factor, more and more consumers are choosing to shop online. It's a great way to save money and time, and get a product of impeccable quality. Whether you are looking for a mini grain grinder for your own operation or a grinding machine retailer looking to save money on wholesale purchases, you will find that buying directly from China is less expensive than buying from a local manufacturer or importer. ABC Machinery offers the Customized wheat flour grinder mil and reliable price. Make the right decision by choosing the best mini grinder option for your needs.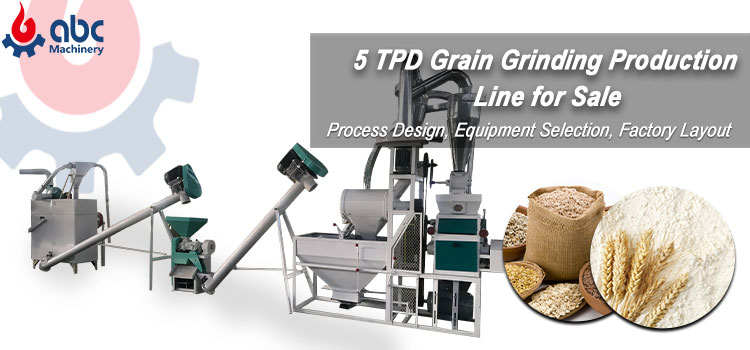 5 TPD Small Wheat Flour Mill Processing Plant for Home Use
Flour mill is a kind of roller mill, mainly used for wheat, corn, sorghum, rice and other raw materials flour, this machine can be used alone, but also for small and medium-sized flour mill processing plant supporting the use. For more grain grinding equipment details and latest price list, feel free contact us!

Hot Sale Small Wheat Grinder Equipment for Home Use at Factory Price
Small wheat grinder mill is a wheat processing machine that relies on external power (such as the power generated by an electric motor) to grind wheat into small particles and separate flour particles of different sizes to obtain small particles of flour by adjusting the size of the sieve holes. The cost-effective wheat grinding machines from raw grain to flour deep processing, can be used in flour processing plants, small individual flour processing households, etc., can process a variety of grains, such as wheat, corn, soybeans, millet, buckwheat, oats, barley and other miscellaneous grains. It is a best chioce for making high quality wheat flour! (Related Post: How Much Does a Flour Mill Cost?)
Mini Grain Wheat Grinder for Home Use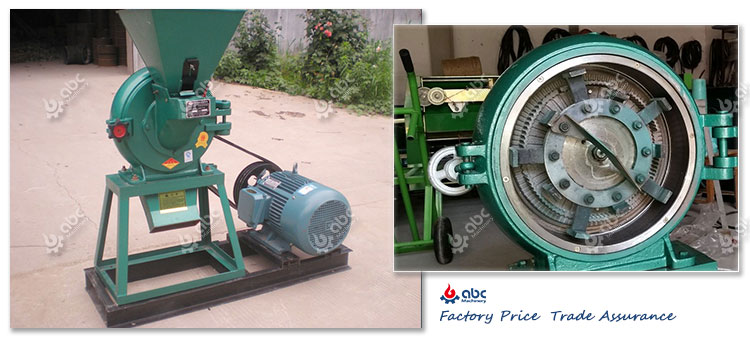 Cost-effective Wheat Flour Grinding Machine Detail Show
| | | | |
| --- | --- | --- | --- |
| Model | Power (kW) | Output (kg/h) | Weight (kg) |
| M6FFC-160 | 1.5/220v, 50hz | 50-200 | 38 |
Note: We have different models to meet your capacity M6FFC-230, M6FFC-270, M6FFC-360, M6FFC-500,.... .M6FFC-800
Benefits for Setting up a Small Wheat Flour Milling Plant at Home
1.Low investment: With abundant raw materials, starting a flour mill does not require a large capital investment, only a small amount of capital is needed to get started.
2.High degree of automation, low temperature and low speed grinding
3.Beautiful appearance, simple operation and stable performance.
Tips for Investing Your Own Samll Wheat Flour Milling Plant Business
Flour production process:
Wheat moisture adjustment and matching --- wheat milling --- wheat flour sieving --- flour post-processing (inspection, packaging, storage)
As a result, flour remains in demand as a product, both for home use and for restaurants and fast food, which makes the flour milling industry a lucrative year-round enterprise.
Volume required for a flour milling plant
Find an area location after completing the paperwork associated with registering and obtaining a permit. Flour milling business does not require a large space, only space for installation of equipment and storage of raw materials, and space for the final flour. (Successful Project: 10TPD Small Wheat Flour Production to Kenya)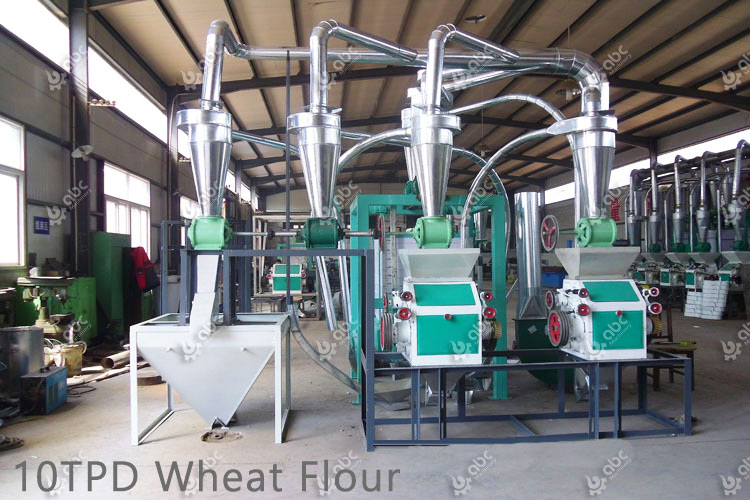 10TPD Wheat Flour Milling Plant for Sale
The site should be easily accessible and the raw material supply and demand should be close to the regional location where transportation costs will be lower.
Selecting a location for flour milling operations
For the flour milling industry, it is important to choose the best plant location. The ideal plant location should provide easy access to raw materials as well as distribution and transportation of finished flour.
ABC Machinery is a strong brand company in grain milling production in China and we sell our flour production equipment and spare parts configurations worldwide. Reliable after-sales service guarantees the productivity of every customer who buys a machine. Please don't hesitate to contact us!
Get In Touch
We receive enquiries in
English, Español (Spanish), Русский язык (Russian), Français (French) and العربية (Arabic)
. Our professional team will reply to you within one business day. Please feel FREE to contact us!