10 TPD Small-scale Maize Flour Milling Production Line Arrive In Tanzania
Maize / Corn flour is mainly made by grinding maize with flour milling equipment. It contains a large amount of lecithin, linoleic acid, vitamins and dietary fiber, which can effectively reduce cholesterol in the body, thus lowering blood pressure and blood lipids. In addition, the lysine in cornmeal can inhibit the growth of tumor cells and play an anti-cancer role. As a result, an increasing number of people are getting involved in the maize flour production industry, processing edible flour through maize flour mills, which can not only meet the self-imposed demand for household edible flour, but can also be a profitable business option for investors. (Realated Article: Maize Milling Machine Manufacture for Sale in South Africa)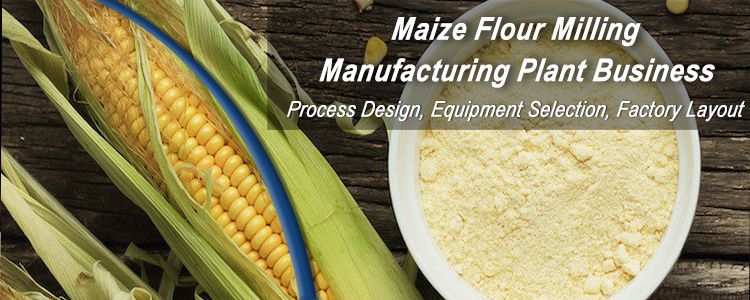 10 TPD Maize Flour Milling Plant Invest in Tanzania
For more details on starting a corn/maize flour mill and for free guidance on building a plant, please contact us by clicking on the link below!

Cost-effective 10 TPD Maize Flour Milling Plant Invest In Tanzania for Sale
Recently, a complete 10TPD maize flour milling line was shipped to Tanzania. According to the customer, we know that the Tanzanian market is expected to see a significant increase in demand for refined maize flour in the coming years due to increased human consumption and health awareness. He is considering setting up a small local maize flour production plant for his wife to obtain higher-quality maize flour in order to start a profitable maize milling business.


How Much Does Start a Small Scale Maize Mill Plant Business?
Equipment Photos Display:10 TPD Small-scale Maize Flour Milling Production Line Arrive In Tanzania
All corn/maize milling equipment is carefully inspected and checked before delivery and shipment.As a leading manufacturer of milling machinery, ABC Machinery tailors Maize flour process solutions to each customer's specific situation and needs. If you want to think about getting more details about the costs and equipment for setting up a flour production plant, please don't hesitate to contact us! (Read more: Maize Flour Production Line Price >>)

Successful Maize / corn flour mill projects we have built around the world
The purpose of managing modern maize / corn flour mills
Flour mill production organization and management must adapt to the new requirements of modern production managers and must have a composite quality, to extend from rough management to comprehensive refinement. Flour mills pay attention to production management at the same time, shall grasp the production management and technical management of flour mill production and operation.
Therefore, managers not only have the ability to manage the business, but should also have the appropriate production technology knowledge familiar with the process characteristics of the production line, the variety and quality of raw materials. Especially from the raw material ratios, cleaning time, grinding material distribution, equipment management and other technical details on the overall control to ensure product quality.
Video of Installation and Commissioning of Maize / Corn Flour Production Line
Maize / Corn Flour Plant Equipment to Tanzania - Factory Price Corn / Maize Flour Processing Machine: Buy Corn / Maize Flour Production Plant at Factory Price from Corn / Maize Flour Equipment Manufacturers or Suppliers, Get Free Technical Guidance on Corn / Maize Flour Process and Set Up Business Plan for Maize Flour Milling Project in Kirghizia, Pakistan, Ukraine, Romania, Kenya, Ethiopia, etc. with Low Cost.
Get In Touch
We receive enquiries in
English, Español (Spanish), Русский язык (Russian), Français (French) and العربية (Arabic)
. Our professional team will reply to you within one business day. Please feel FREE to contact us!