How to Set Up Your Own Mini Wheat Flour Milling Plants at Home?
Four Things You Need to Know When Setting Up a Mini Wheat Flour Mill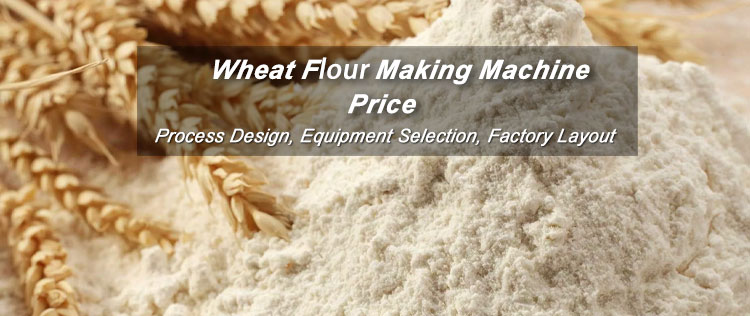 Mini Wheat Flour Milling Equipment at Home for Sale
How to earn money with wheat flour milling plant at home? Some of the mini wheat flour milling equipment and business plans are shown here for you to learn. It is the best way to make a business plan outlining everything needed for success, including the wheat flour milling processes, costs and funding sources, equipment requirements, potential profits, and marketing strategies.
When starting a home use wheat flour mill business, it is important to study the following considerations:
Estimating a budget is a very important step. The establishment of any business requires start-up capital. A small flour mill does not cost much and is quite cost effective.
2. Finding th​e Suitable Location
The ideal site for a small domestic wheat flour mill should be convenient for the supply of raw materials and the transportation of packaged flour.
A complete flour mill structure should include raw material storage, flour milling machinery and packaging.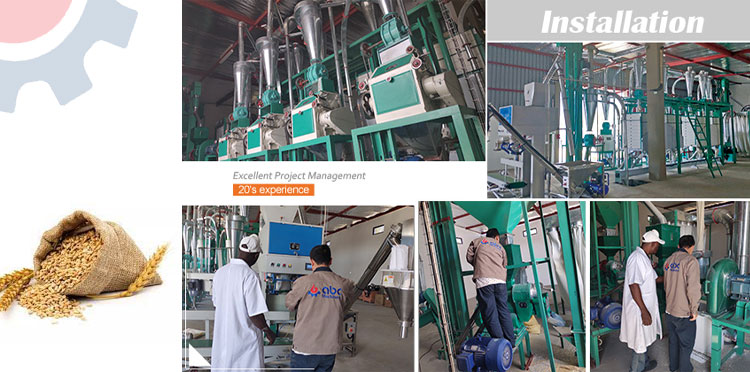 Start a Cost Effective 20 TPD Wheat Milling Processing Plant Business
3. Purchasing Flour Mill Machinery
Capacity, investment cost, flour processing methods, raw materials, etc. all affect the choice of flour milling machine. This can not be done overnight.
But as a small flour mill for home use, an automatic wheat flour production unit is an ideal small flour production equipment.
Choosing the most reputable supplier of wheat flour milling equipment will help prevent unforeseen difficulties in installation and operation and will minimize machinery costs.
4. Marketing Analysis of a Flour Milling Production Plant
Flour mill investors must also figure out how to sell their final product to direct customers. If there is limited competition in the local flour market, the finished flour product will sell well. Nigeria. India. Pakistan . Uganda . Chile. Australia. Algeria. Ethiopia and other countries have a high demand for flour milling companies with little competition.
Work Principle of Mini Flour Mill Production Processing
Small-scale wheat flour milling plant uses blade cutting, high-speed air impact and two-layer collision to sort the grains.When the airflow enters the classifying chamber, the classifying rotor generates centrifugal force and the viscous airflow causes centripetal force.
When the centrifugal force is greater than the centripetal force, the coarse particles on the upper surface return to the destruction chamber and continue to destroy the fine particles below the classification diameter.
Video: Mini Wheat Flour Processing Line Operation Guide
Due to output capacity,a flour mill's cost varies greatly.Small-scale industrial flour mills cost less than medium-or large-scale plants.The F6FC small flour mill costs $2.500 to $3.000.Mini flour mill M6FX costs $3,500 to $5,000.A large flour mill facility with automated wheat mill equipment may cost $19.000 to $1,448,000.The precise cost of a flour mill industrial plant depends on its circumstances and equipment.Setting up a flour mill plant may demand substantial investment.If you don't have enough money,you may seek bank loans or find a reliable partner who is equally interested in the company.
Get In Touch
We receive enquiries in
English, Español (Spanish), Русский язык (Russian), Français (French) and العربية (Arabic)
. Our professional team will reply to you within one business day. Please feel FREE to contact us!