20TPD Soya Flour Milling Machine Exported to Pakistan
Soybean flour is a bean powder made from defatted soybeans. Soybean flour not only has a high soy protein content and a relatively high unsaturated fatty acid content but also possesses health benefits such as anti-aging and brain health, making it a highly nutritious food. And many farmers or people who are planning to start a soya flour flour milling business in their countries have big problems on where to buy cost-effective soya flour flour milling machines for soya flour processing. Here, just check the equipment of 20TPD small soya flour milling plant we exported to Pakistan.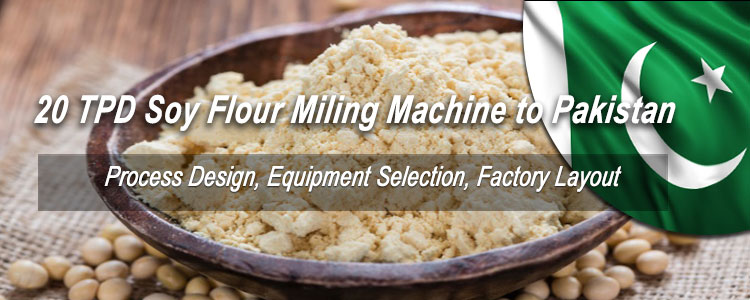 20 TPD Soya Flour Milling Plant Exported to Pakistan
20TPD Small Scale soybean Flour Mill built in Pakistan
Below is the main picture of equipment inspection of a complete set of 20tpd soya flour flour production line that was ready to export to Pakistan.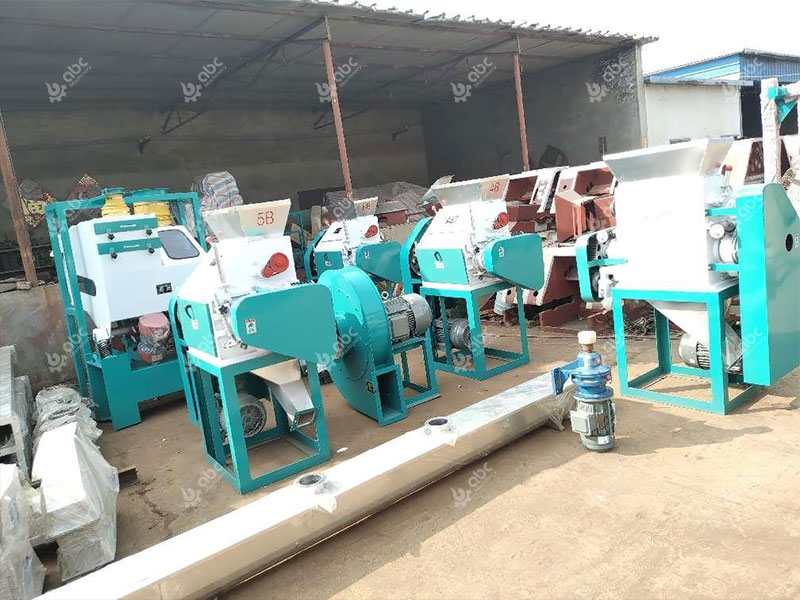 Factory Price 6 Set Soybean Flour Milling Machinery to Pakistan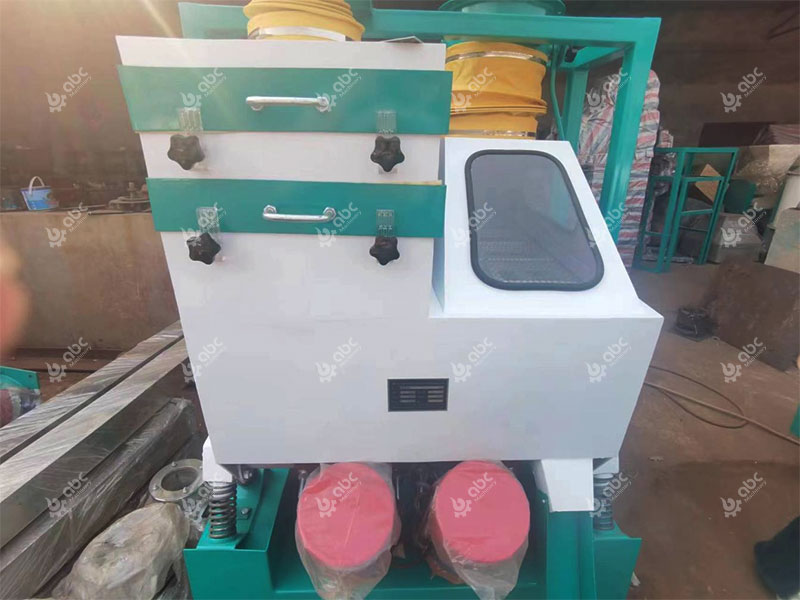 Cost-effective Soybean Combined Cleanig Machine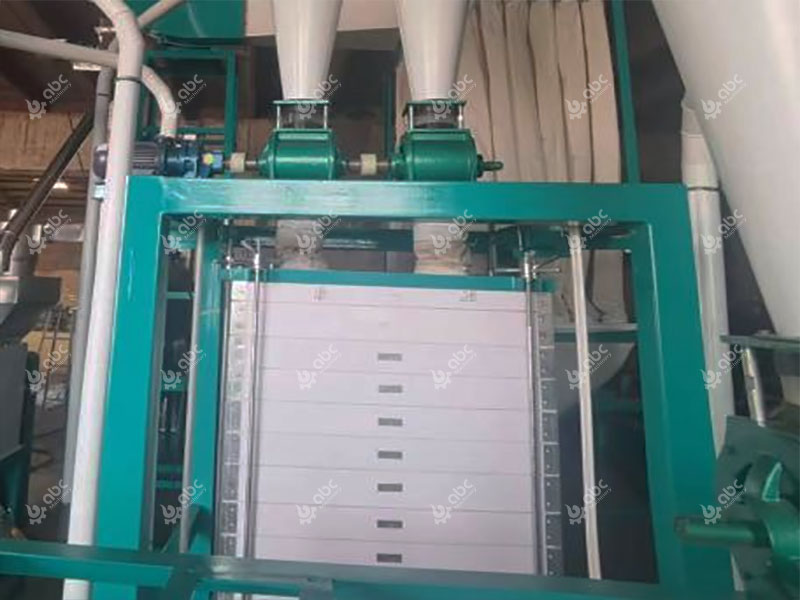 Soybean Flour Sifer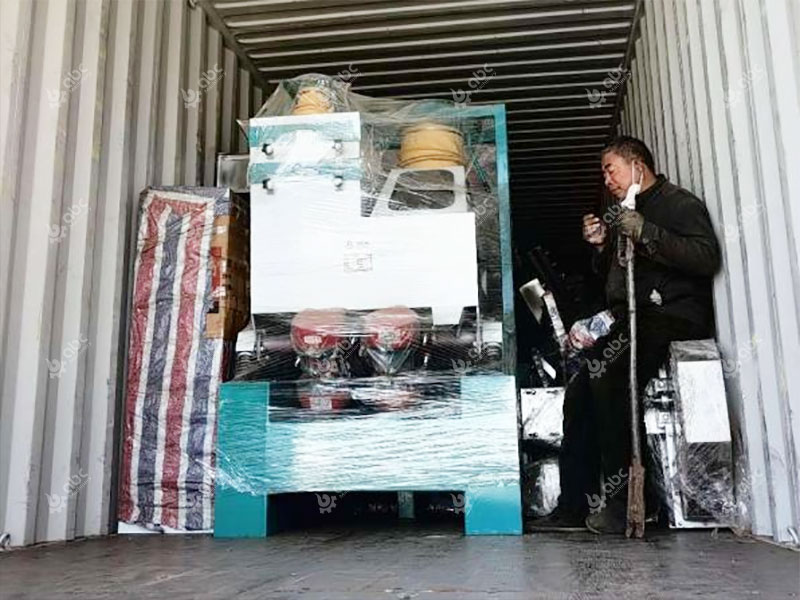 Loading of 20TPD Soya Flour Production Line
This 20TPD particular soybean processing equipment, designed for home use and generally small business scale, has become highly preferred by small scale business people. Most clients are referring to the small capacity flour mill that has aced the rural setting, because it consumes less energy, requires less output and its production quality is higher.
20TPD Flour Mill Plant Parameters
Capacity
18-22 tons/24hrs
Power
about 80kw
Flour Milling Rate

Superfine Flour:70%--75%;
Standard Flour: 85% (National Standard: GB1355)

Power Consumption
about 65kwh
Tempering Time
18-28 hrs
Water Consumption
15-20 tons
Moisture Content in Roller Feed
14.5-16.5%
Workshop Dust
≤10mg/㎡
Our small soya flour milling unit or production line is definitely a stepping stone for flour business people who are just starting out and are looking to buy large flour mills in future. They also get funded by some financial institutions. Get the latest price list and machine paramaters by clicking blow form!

How to Start A Small soya flour Milling Plant?
Small scale soya flour milling facilities are BEST choice to start a soya flour milling company business or a soya flour milling company since it has many features that attracts people who are interested in soya flour processing.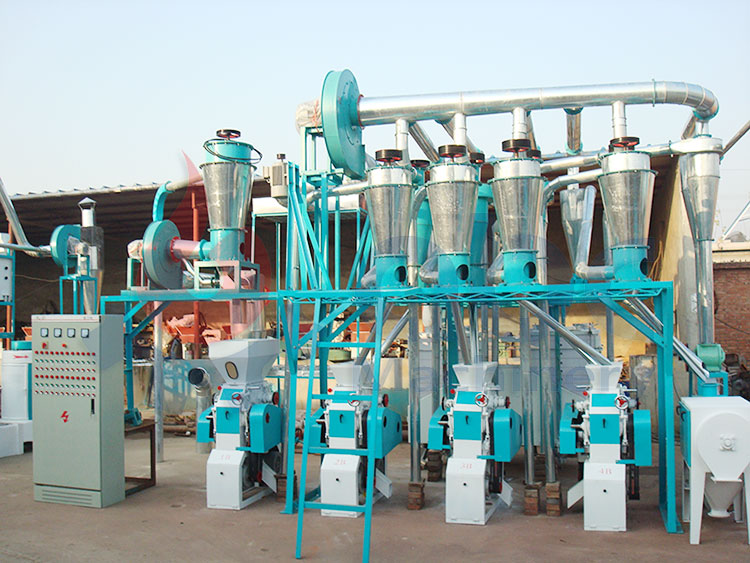 20TPD Soy Flour Mill Plant for Sale
Cheap Price and Low Setting up Cost
Compared to the large flour mills, small flour milling plant is cheaper in terms of set up costs, purchasing and installation, not to forget its affordability that does not leave out consumer preference and taste. These costs however, vary depending on the tax laws of the Inhibiting country, the small flour mill capacity and origin of the manufacturing country. The flour, which is the final product, is cheaper to the consumer. This is due to the low cost of operation which comes about as a result of technological improvement of the mill, which increases the mills capacity at a somewhat minimal expense.
Small Size and Easy Maintenance
Due to its small size, it is easier to transport when necessary, install, cheaper to purchase compared to larger flour mill project and easier to maintain due to its limited breakdowns.
Advanced Flour Milling Technology
Small soybean flour milling plant covers a small area, features high degree of automation, requires small investment and has wide processing range, which makes it the ideal equipment in the soya flour milling business plan. A small soya flour mill machine has separated the peeling system and the slapping system, which are driven by a single power and combined into one. It can avoid the mixing of soya flour husk and soya flour meal, save manpower, space and equipment investment, and operate easily during work.
Get In Touch
We receive enquiries in
English, Español (Spanish), Русский язык (Russian), Français (French) and العربية (Arabic)
. Our professional team will reply to you within one business day. Please feel FREE to contact us!