Cost of Setting Up A Soybean Isolate Protein Plant
As soy isolate protein powder is the perfect high quality protein supplement for both vegetarians and the general public. In addition, for dieters who need a low-calorie diet, replacing part of the dietary protein with soya protein not only reduces the intake of cholesterol and saturated fat, but also achieves a balanced nutritional intake. As a result, more and more investors are finding it a lucrative business to set up a processing and trading plant for soy protein isolate powders.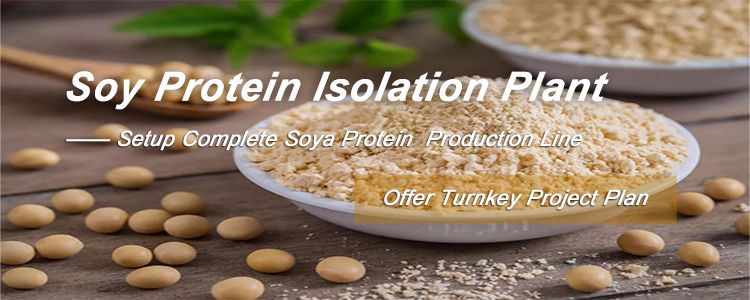 A profitable business: setup a soy isolate protein powder plant
However, for an investor who is new to soy protein isolate, there is no good experience in
plant design, site establishment, equipment selection or budget analysis
, and in this article,
ABC Machinery
will take you through a
step-by-step
guide to setting up a soy protein isolate processing plant!

Soybean protein separation equipment in the separation of soybean protein processing process
Soy protein isolate has a protein content of no less than 90% and is the highest purity soy protein product available. Soybean isolate protein is obtained from the extraction of soybean oil in low temperature, the protein content at low temperature is about 45%, the relative molecular weight of the protein is between 8000-600000 and the isoelectric point is PH4.5. The current soybean isolate protein processing process is to first cool down the soybean and then crush it, after alkali dissolution, acid precipitation, centrifugal separation and trying to extract the soybean isolate protein product. Among them, acid precipitation refers to the addition of acid, adjusting the isoelectric point precipitation protein for separation to precipitate the protein in solution method.
How to set up a soybean isolate protein production plant? How much does it cost?
Step1 Making a Business Plan
Your business plan should be the basis for everything you do to become a business owner of a soybean isolate protein plant. They are valuable no matter what stage you are at in the process. Having an agreed plan is an effective way to keep future investments focused on the issues at hand, and investors are able to clarify their goals and take some stock of their ability to run a soy protein isolate plant.
Step2 Developing the plant design
The site of the plant is chosen because soybean isolate protein in the production process The wastewater does not meet the national discharge standards and needs to be treated. In the process of waste water treatment, methane gas is generated. The plant should be located as far away from residential areas as possible. The odour can be spread over several kilometres, so new plants should be located as far away from residential areas as possible.
Step3 Selecting the location and equipment
To set up a large commercial production soy protein isolate plant, it is important to pick a good quality at a good price. 100TPD soy protein isolate plant line in ABC Machinery costs around $ 4 million.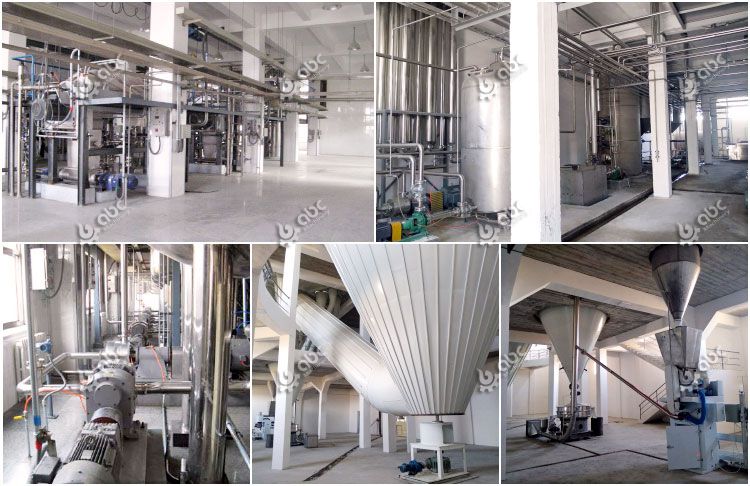 Cost-Effective Soy Protein Isolation Making Equipment in Ethiopia
To learn more about soy protein isolate equipment options and to get a free quote, please don't hesitate to contact us!

The establishment of a soybean isolate protein plant fully embodies the characteristics of high technological content, high added value of the product and significant economic and social benefits, which will play a positive role in making full use of the existing conditions and in the adjustment of the regional agricultural product structure, the introduction of technology and the expansion of employment.
In conclusion, soybean protein separation project has the advantages of small investment, fast return on investment and broad market prospects. At present, the domestic soybean protein separation technology has been initially mature and reliable, domestic enterprises should use domestic technology as far as possible to build the project, to avoid the blind introduction of foreign technology, resulting in excessive investment and heavy debt burden on the enterprise.ABC Machinery's project plans are all tailored to the specific situation and budget of the client. Just tell us your needs and requirements and we will provide you with the best solution!
Get In Touch
We receive enquiries in
English, Español (Spanish), Русский язык (Russian), Français (French) and العربية (Arabic)
. Our professional team will reply to you within one business day. Please feel FREE to contact us!