How to Identify a High Quality Flour Grinding Machine
A flour grinding machine is a machine used in breaking cereals into smaller particles that make flour. The materials include rice, maize and wheat. The grinding machines are of different types and sizes. Different types give different results in the fineness of the product produced and the speed of operation. Sizes come in varieties and it helps in making a better choice depending on the nature of the job you wish the machine to conduct. For small-scale production, one can choose a small machine.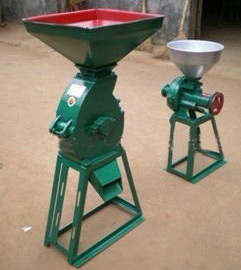 One chooses a machine according to the job that it will be subjected to. It is also smart for one to choose the latest machines as new developments are coming up every day. This is because of the ever changing technology. When purchasing one of the milling machines, it would be good to make sure that you choose a machine with the best features. This can be achieved by purchasing it from the manufacturers who have the best reputation.
A good flour grinding machine is that one that assumes a particular system in its production line. It should offer best service to the owner by producing the flour of highest quality. It should have its instructions booklet that aids the user in knowing how it is operated. Also, buying a machine from a company that provides prospective gears is very crucial. The machine requires service to take care of the easy damaged parts. Even other parts need to be taken care of to continue working for a long time.
Flour grinding machine should produce clean flour, safe for human consumption.
Get In Touch
We receive enquiries in
English, Español (Spanish), Русский язык (Russian), Français (French) and العربية (Arabic)
. Our professional team will reply to you within one business day. Please feel FREE to contact us!