Raw Materials Selection in Flour Machinery Manufacturing
There is stone flour machinery and steel flour machinery, the processing on raw materials also contributed to different flour quality. Flour manufactured by stone flour machinery is better.
Because the stone flour machinery keeps low speed, low temperature at run time, and even if the heat generated by the friction is fewer. Heat will cause the loss of nutrients in the flour, and changes the flour taste, flour quality is good in speed decreases condition.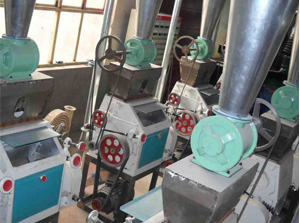 Flour machinery's steel material generates quite amount of friction heat, which cause big change on flour quality.
Flour machinery should clean up regularly to maintain the normal operation. For wheat processing, there will be some omissions outside, especially those wheat in the crevice of the machinery, if it is not clear in time, it will not only affect the operation of flour machinery, and will attract mice, cause pollution in wheat.
Clean up flour machinery is a skilled work, because some narrow gap of the machinery is difficult to clean up, you need to use a small brush to clean up bit by bit. If the crevice of the flour machinery is wet, it can cause the flour or wheat mildew, which is disadvantage for wheat processing.
Get In Touch
We receive enquiries in
English, Español (Spanish), Русский язык (Russian), Français (French) and العربية (Arabic)
. Our professional team will reply to you within one business day. Please feel FREE to contact us!