The Safe Running of Maize Milling Machine
The main function of small maize milling machine is mainly used for maize peeling, maize flour grinding and maize grits making. The quality of grits made by small maize milling machine is good, you can barely see maize bran, not to speak of black spots.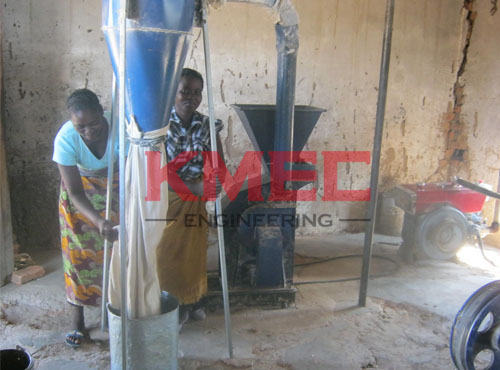 Large maize milling machine can process about one hundred tons of maize, suitable for a large number of collective processing work after picking maize. Large maize milling machine uses dry method for maize peeling, this method is more advanced and commonly used at present, which can produc different specifications of maize effectively and rapidly, such as grits and maize husk.
Maize milling machine for processing of maize food for the health of the people in city now is very good, after all, the modern people pay more and more attention to health, and whole grains is the most good for health. Maize husk also can be used as a feed at the same time, to ensure we don't waste the use of maize.
In the industrial food processing, we use maize milling machine production line to ensure continuous operation, the balanced production, it is an important part of the processing performance and product quality. Maize milling machine can realize the reasonable economic scale, satisfies the requirement of processing technology and the reasonable matching between devices and equipment, etc.
30 years experience of KMEC maize milling machine business ensures that advanced, rationality and reliability of maize production line. For mechanical structure of the food machine, KMEC maize milling machine take measures to ensure the health requirements of the mechanical structure.
Get In Touch
We receive enquiries in
English, Español (Spanish), Русский язык (Russian), Français (French) and العربية (Arabic)
. Our professional team will reply to you within one business day. Please feel FREE to contact us!