Using Milling Machine for Making Maize Flour
History of Flour Milling
As we all know flour is a powder made from many starchy plants. And flour is mainly used for baking. But have you ever thought how flour is made? Flour has been made many ages ago. In ancient times the method of making flour was grinding kernel between stones. But in the 21st century milling process is very easy because of the flour milling machines.
Benefits of Maize Flour
Not everyone knows that maze flour is very good for health. The flour which is made from maize is used to make nourishing bread. This bread is very tasty and is very digestible. Yellow flour does not include gluten and it is a great alternative to wheat flour. It has a lot of necessary nutrients which is very good for a person's health.That is why providing good maize flour will be useful. For providing high quality maize flour firstly you need a good maize flour milling machine. But at first let us see what maize milling is.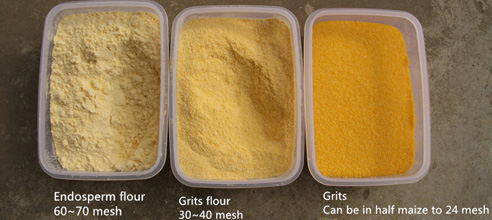 How is Maize Ground into Flour
Maize milling is a process of powdering maize. At first the grain is being cleaned and then the maize is being conditioned. The maize flour milling machine consists of different parts. The first one is considered to be the cleaning machine, which is cleaning and wetting the kernels of the maize. Another process is peeling, which is polishing the kernels of the maize. During this process a lot of foreign materials are being removed from the maize. Foreign materials can be dust, sand, husk and many other things which are bigger or smaller from the maize kernel.
There is also a grits making process which makes flour from the maize. During this process the maize kernels are being crushed, and then they are being sifted into some parts. All these processes are very important for making maize flour. And every maize flour machine has these sections of processes. There are many different maize flour milling machines, but the specifications of these machines are the same: Maize flour milling machine is a mechanical procedure. These machines have cleaning, conditioning, de-germinating, milling and finally sifting sections. After every sifting, the granules of maize which are unqualified are drained and the remaining part is recycled for milling.
Features of Maize Flour Milling Machine
These milling machines has dense structure, they are durable and have a proper protection. ·
The maintenance of maize flour milling machine is convenient. ·
The structure of the milling machine is simple · Some milling machines have low noise and ingest less energy.
Using a milling machine for making maize flour means providing a good quality of flour, that has passed many different processes. Due to the maize flour milling machines you can get high quality flour for food. Buying a high quality maize flour milling machine will help you to make good quality flour.
Get In Touch
We receive enquiries in
English, Español (Spanish), Русский язык (Russian), Français (French) and العربية (Arabic)
. Our professional team will reply to you within one business day. Please feel FREE to contact us!