30 Tons Per Day of Maize Milling Line Shipped to Congo
A 30TPD maize milling plant purchased from ABC Machinery by a customer from the Congo has recently been shipped to its destination. The customer has indicated that he wants to build a maize flour production line near the Congolese mineral with two partners with the aim of exploiting the full market potential of the local maize flour processing business and also to develop new customers for our company.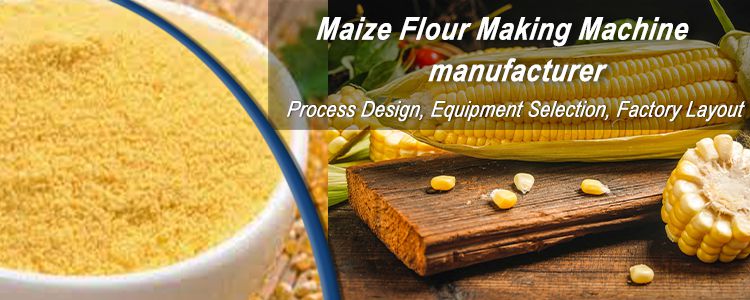 30 TPD Low Price Corn Milling Plant in Congo for Sale
Buy factory price corn milling plant from ABC Machinery manufacturer or supplier, learn the process of corn milling production and get FREE guidance to setup maize milling projects for business in North America, South Africa and Asia.etc.If you are interested in the details of setting up a maize milling plant, please feel free to contact us. There are professionals here to guide you through business planning, plant design and equipment selection.

Market of Starting Your Own Maize Mill Flour Plant in Africa
In many African countries there has been a massive increase in the consumption of maize flour to improve the health of human economic life.
Maize flour is a staple food for Africans, for example in Kenya, Uganda and Zambia, and the economic viability of maize flour and maize meal fortification was assessed using information on the maize processing industry, levels of household purchase and consumption of maize flour, and the incremental costs and estimated price impacts of fortification. This is a good indication of the importance of the maize flour market in Africa. Therefore, an increasing number of investors have planned to set up their own maize flour milling plant in Africa.


African Market Map of Starting A Corn Mill Flour Plant
How to set up a small-scale maize flour milling production and processing plant in South Africa
As a business owner, it is very important to capture the local market in the country, unlike the international market. With a small plant, high quality maize flour milling equipment, appropriate production costs etc. will help the business capture and retain local customers for profitable opportunities. A small scale maize flour milling pilot plant will contain a certain amount of machinery to drive the workforce at a higher efficiency, high production value and ensure the safety of the workforce on the job. The overall function is to install machinery, train staff, operate and increase production. All of this can be done perfectly with the proper procedures.(Read more: Maize Milling Machine in Nigeria >>)
A customer has asked if this type of small scale maize flour milling production and processing plant can handle a variety of grains. How does a maize mill grind maize into flour and how does it grind the material to the effect you want?
In fact, the working principle of grinding maize into flour is not generalised, and to achieve the desired crushing effect, you need to look at different models. Setting up a small maize flour milling plant requires very little investment to achieve a high profit margin, and anyone can implement such a process and become a business magnate.
Parameters of 30 TPD Low Price Commercial Maize Milling Flour Plant
Capacity (TPD)
Power (KW)
Dimensions (L×W×H) m
Extraction rate
30
90
18*8*7
Maize meal: 98%
Maize grits: 45-47%
As far as the market is concerned, the more common types of maize flour mills are two types of machines, one is the hammer blade type and the other is the toothed claw type. But regardless of which one it is, the material is generally crushed through these two steps.
1. Hammer blades crush first
The common methods of crushing in maize crushers are crushing, grinding and shearing. In the case of a hammer blade shredder, the material is crushed continuously by the high speed rotating hammer blades. In the case of the hammer blade shredder, when the material enters the shredder, it is broken into small particles by the high speed rotating hammer blades and then repeatedly beaten into powder.
2. The effect of different sieve apertures on different materials
No matter which model of corn milling machine is in the cabin, it is equipped with different aperture size sieves. When the crushed small particles partially reach the size standard of the sieves, they will be discharged through the sieves, and those that do not meet the requirements will be beaten twice in the crushing chamber to the expected standard and then enter the discharge port.
Video of 30 TPD Corn Milling Production Processing Workshop

In fact, in the process of using the corn mill, the main focus is to choose the right screen aperture on the line. Of course, if there are other problems with the machinery, please contact ABC Machinery!
Get In Touch
We receive enquiries in
English, Español (Spanish), Русский язык (Russian), Français (French) and العربية (Arabic)
. Our professional team will reply to you within one business day. Please feel FREE to contact us!