10~30TPD Small Scale Wheat Flour Machine for Sales


Start Wheat Flour Milling Business
If you are planing to start your own flour milling business to produce wheat flour for sales. You should choose one that suits your needs and requirements the best. Wheat flour machines come in different sizes and production values. Here is a general overview of small scale flour mill machinery that is top picks for wheat flour production.
10 tons/day Wheat Flour Machine Unit
This small scale wheat flour milling unit can mill up to 10 tons of wheat per day and it has been regarded as the most cost-effective flour mill machine for mini or small scale wheat flour milling business or domestic use. (Latest order: 10TPD Small Wheat Flour Production Line to Kenya >>)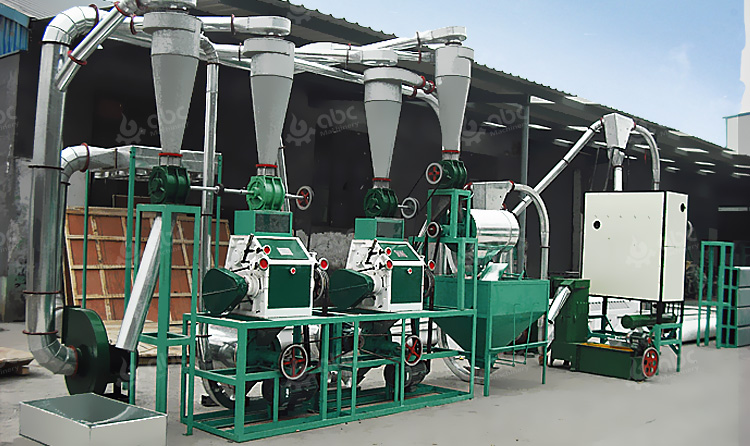 10T Wheat Flour Milling Machine
The 10tpd wheat flour milling machine consists of several parts and each part performs a particular task to help produce high-quality wheat flour. The most prominent parts include grain cleaner, destoner, grain washer, milling machine, sieve, etc. These pieces of equipment perform wheat flour production process such as cleaning the grains, destining to separate stones from the grain, washing wheat to make it cleaner, grinding the grains into small sized particles, and then sieving the flour to separate particles on the basis of their size.
Remarkable Features of Mini Wheat Flour Milling Unit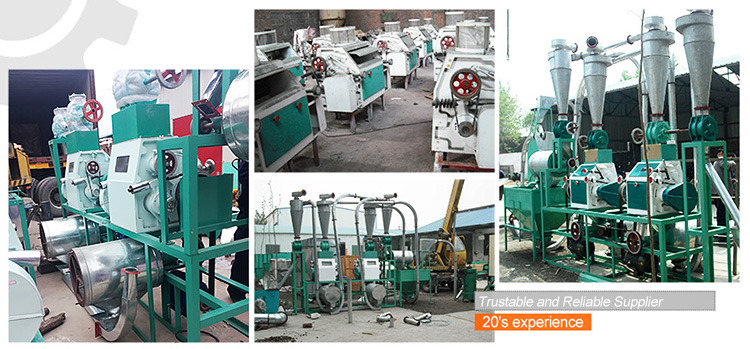 Mini Wheat Flour Machine for Sale
It is small in size which helps in moving and installing it easily.
It consumes less energy yet has high efficiency, which also helps on reducing wheat flour production cost.
This small scale wheat flour machine is a low-maintenance machine so you will be able to save your time and money both.
It has two milling machines for grinding seed bran and core separately.
You don't have to use manpower to elevate the raw material while using this machine. It uses fans to perform this task.

20-30 tons/day Wheat Flour Milling Plant
This small scale wheat milling machine can produce up to 30 tons of wheat flour per day. The main pieces of equipment of this flour mill plant include a sieve, destoner, threshing machine, grain washer, flour milling machine, magnetic selector, plan sifter, brusher, fans, etc. The wheat flour machine price varies from the capacity and equipment selected.
These pieces of equipment perform important tasks such as cleaning the wheat, separating rocks from the grains, washing the wheat, separating impurities like iron, grinding the grains, separating grains on the basis of their size, etc. (Latest order: 30TPD Wheat Flour Mill Project Setup in Chile >>)
Remarkable Features of Small Scale Wheat Flour Machines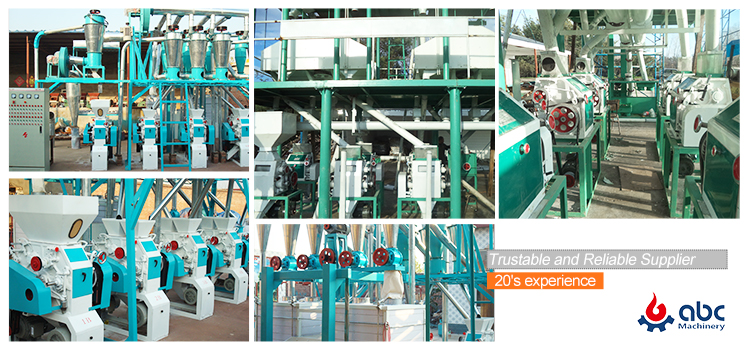 Factory Price Wheat Flour Machines
Its small size makes the user able to move and set up the machine easily.
This wheat flour milling machine has high efficiency and guarantees the production of high-quality wheat flour.
It uses several technologies to make sure the end product is of high quality and pure. These technologies include sieving, threshing, destoning, washing, and magnetic selecting.
To make sure the flour particles are of the desired size and quality, the bran and core milling are performed separately. Bran brushing and grain grading are also performed to separate grains of different sizes.

Small Scale Wheat Flour Milling Machine Technical Parameters
| Model | Capacity | Power | Workshop (L*W*H) |
| --- | --- | --- | --- |
| 10TPD Flour Mill Plant | 10 tons per day | 27.15kw | 10*5*4.5m |
| 20TPD Flour Mill Plant | 20 tons per day | 80kw | 25*7*4.5m |
| 30TPD Flour Mill Plant | 10 tons per day | 85kw | 22*7*7.5m |
Please note: No matter what capacity you need, the equipment should be selected based on the condition of wheat and final requirements for wheat flour. If you are interested in buying our small scale wheat flour machine for flour milling business, please contact us directly to get the latest price list!
Buy Wheat Flour Milling Machines from ABC Machinery
Start flour mill business at small scale – factory wheat flour machines for wheat flour processing: buy wheat flour machine from flour mill machinery manufacturer or supplier at factory price, get FREE technical instruction of wheat flour milling process and business plan to set up wheat flour mill project in Kyrgyzstan, Pakistan, Bangladesh, Uzbekistan, Saudi Arabia, etc., at low cost.
Get In Touch
We receive enquiries in
English, Español (Spanish), Русский язык (Russian), Français (French) and العربية (Arabic)
. Our professional team will reply to you within one business day. Please feel FREE to contact us!