10TPD Small Wheat Flour Production Line to Kenya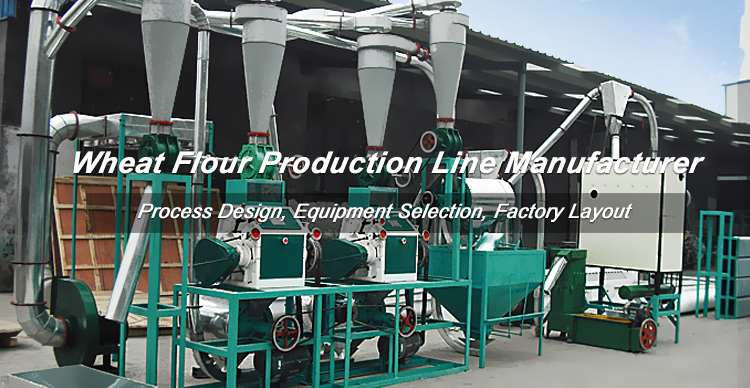 10tpd Wheat Flour Production Line
Buyer: A client from Kenya
Country: Kenya
Equipment List: two sets flour milling machine; two sets fan; one set classifying screen; two sets rotoscalper reel; one set combination sift & scourer & destoner; one set destine & wheat washer; etc..
Main Technical Data: power consumption: ≤60kwh; water consumption: 600-1000kg/t; factory size: L19m*W5m*H4m; Capacity: 10 tons per 24 hours;
Price:
Recently, a customer from Kenya ordered a 10tpd wheat flour production line from us to expand its small flour mill business in Kenya. Before packaging and shipping, our engineers inspected all the equipment, ensure there are no damages and quality problems. (Read more: Cost of Starting a Maize Milling Business in Kenya >>)
10TPD Wheat Flour Production Line Exported to Kenya
When all wheat flour milling machine was manufactured, our engineers inspected all the equipment in the factory so as to ensure there were no problems in the quality or any potential damages may caused during the shipping process. So, our customer can recieve the good equipment in all aspect to ensure his wheat flour processing. Below was the onsite checking pictures. (Related post: Wheat Flour Mill Business Plan >>)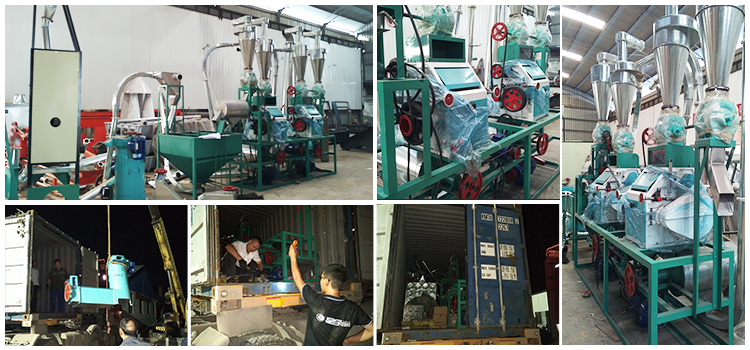 10TPD Wheat Shipment
How to Choose a 10TPD Wheat Flour Production Line?
According the processing capacity, wheat flour machines can be divided into large, medium and size-sized flour production equipment. For 10tpd wheat flour production, which one is the appropriate flour processing equipment. Here, we will introduce in detail 10tpd wheat flour production machine, helping you to choose the BEST one.
Consider Models and Configuration
Actually, when you are choosing or looking for a 10tpd wheat flour milling machine, the model and equipment configuration should be taken into consideration. The choice of flour mill machine is related to the enterprise's profitability and production and management. The flour machine with daily production capacity of 10 tons is a small scale wheat flour milling machine. The market supply of small flour mill machine is relatively sufficient, and there are many models and configurations available. At present, the production capacity of the mainstream flour processors in the market is basically around 5-30 tons. Based on different budget and actual needs, customers can choose different manufacturers to compare prices, after-sales services and equipment quality.
Choose a Reliable Flour Mill Machinery Supplier or Manufacturer


Wheat Flour Production Machine Manufacturer
When you have decided to buy a 10tpd flour mill machine, it is better to choose a reliable and largest flour mill manufacturer in flour milling machinery industry, which can provide guaranteed quality and efficient wheat flour production process. In addition, if there are any problems in the flour mill machine operation, you can timely contact the after-sales department to solve it. After selecting a good manufacturer, you can choose the appropriate model and equipment configuration according to the actual needs.
If you still have no ideas about the purchase of 10tpd wheat flour production line, please just send us your detailed requirements and estimated budget, we will instantly offer the detailed plan altogether with the price list and equipment parameters!

How to Start Flour Milling Business in Kenya?
In Kenya, the corn and wheat have the highest yields in Kenya, but its consumption of corn and wheat flour is far high its production. So, there are great potentials in Kenya's flour milling industry, which provides favorable conditions to start flour milling business in Kenya. (Related post: Maize Flour Milling Process >>)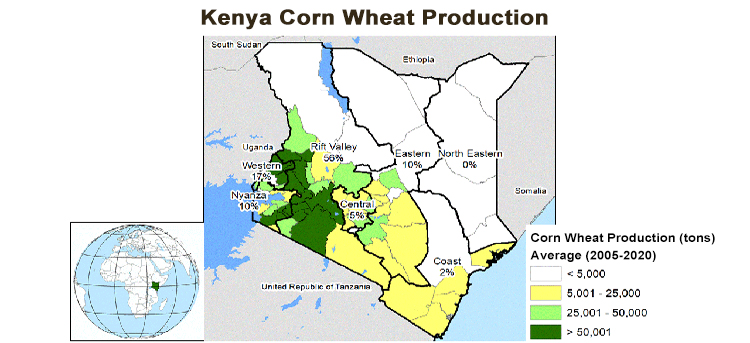 Start Flour Milling Business in Kenya
| Flour type | Wheat flour | Corn flour |
| --- | --- | --- |
| Moisture (%) | 12.14 | 8.75 |
| Protein (%) | 10.1 | 47.05 |
| Ash (%) | 0.68 | 6.27 |
| Crude fat (%) | 1.32 | 1.44 |
Just like other business, the success of flour milling business in Kenya also should take many factors into consideration, like investment capitals, market analysis, flour milling machine purchase, factory layout design, and more, among which buying the advanced flour milling machine from a reliable supplier or manufacturer seems to be a priority. ABC Machinery is now one of the largest flour milling machinery manufacturer in China, we will build dozens of flour mill plant projects in many countries. Our core services is to provide factory design, equipment selection, manufacturing, installation and commissioning and other after-sales service to help our customers to set up the most efficient flour mill factory based on their requirements and budget. If you are interested in setting up flour mill plant in Kenya, please contact us directly to get the detailed cost and equipment list.
Corn Wheat Flour Mill Video
Get In Touch
We receive enquiries in
English, Español (Spanish), Русский язык (Russian), Français (French) and العربية (Arabic)
. Our professional team will reply to you within one business day. Please feel FREE to contact us!