Best Cassava Processing Machinery for Hot Sale
Cassava, as one of the three major food crops in hot areas, is known as the "king of starch". It is usually made into a variety of products, cassava flour is one of them, which is used as a lot of food raw materials, increasing the extremely exuberant market demand, even attracting many investors to buy the cassava processing machinery for starting a new business, and then what is the process of making cassava flour? (Rlated article: cost of setting up a flour mill)
Processing Cassava into Cassava Flour
Cassva flour process is not a single step, but requiring a series of process, also asking a series of equipment. (Realted article: fully automatic flour mill plant cost)
Cleaning: Cleaning is a very important step in the production and processing of cassava powder. The cleaning degree of cassava directly affects the normal operation of follow-up work and the quality of finished cassava flour.
Crushing: The crushing effect will affect the quality of finished cassava powder, crushed by crushing machine first and milled by flour milling machine can make cassava raw material fully broken, and improve the quality of finished cassava powder.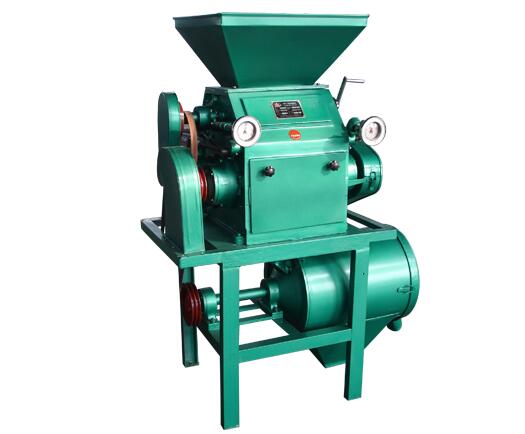 M6FY Series Flour Milling Machine
Dehydration and drying: After the cassava is milled into pulp, it should be dehydrated, and then to be dried for next step, thus effectively improving the output and quality of finished cassava flour.
Sieving and packing: The dried cassava flour is screened by vibrating screen to meet the needs of different industries. Then the screened cassava powder is transported to the packaging machine for packaging.

HOT Sale cassava processing machinery offered by cassava processing machinery supplier, Offering the process of cassava flour production and How to start cassava processing business with limited cost in Tanzania, Egypt, Morocco, Ghana, South Korea, etc. (Related article: flour mill for small business)
Main Equipment Needed In Cassava Starch Production Process
| Process | Necessary machine |
| --- | --- |
| Cleaning | Cleaning machine |
| Crushing | Hammer mill, flour milling machine |
| Dehydration and drying | Cassava flour dryer, vibrating screen |
| Screening and packaging | Automatic packaging machine |

Advantages of Cassava Processing Machinery
The cassava flour processing equipment can adjust the product fineness easily. It is made of stainless steel, with good wear resistance, low cost of replacing vulnerable parts and meeting the hygiene standards of various products.(Read more: flour mill for sale in india )

Cassava starch processing machinery is a complete set of process from cassava into cassva starch. It adopts an overall compact structure, which can reduce occupation space by 98%, save materials by 8%, and save electric energy by 60%. The unit is simple in structure, saving manufacturing equipment cost, and low noise during operation.

Cassava starch machiney is fully automated, saving manpower and reducing processing time.
Get In Touch
We receive enquiries in
English, Español (Spanish), Русский язык (Russian), Français (French) and العربية (Arabic)
. Our professional team will reply to you within one business day. Please feel FREE to contact us!