How to Start Small Rice Mill Business Plan?
Are you planning to start rice flour mill business? It is no doudt that there is no country where the people don't consume rice. But not everyone can be a rice famer. The good news is that you can get profit from rice industry, though you are not rice farmer. The rice product through the flour milling machinery also have larger market in the world.
Is Small Rice Mill Business Plan Profitable?
If you are looking for profitable business to do, small rice milling business plan can be a good starting, all things being equal. The profit of building rice mill business is relative. It depends on many factors such as the location of your rice mill, the available infrastructure, the size or operating capacity of the rice mill etc. The modern flour mill project cost is quite high, if you don't have enough capital to start a modern flour mill, you can start small rice flour mill business. As long as you have farmers in your area producing rice, they will be the ones knocking at your door for your flour mill business plan.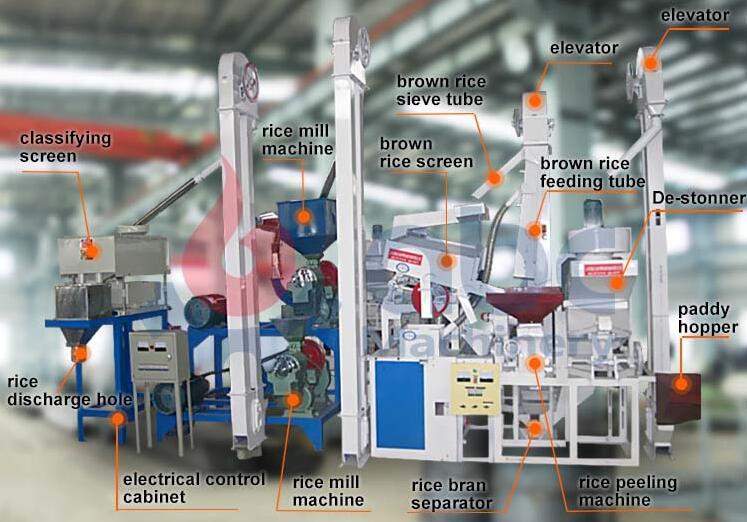 Small Rice Mill Business Project
HOT Sale small rice mill business plan offered by grain mill manufacturer or supplier - Offer Guide on process of rice milling production and How to start small rice mill business plan with limited cost in Tanzania, Egypt, Morocco, Ghana, South Korea, etc. And you may be interested in other grain milling machinery, like wheat flour mill machinery, maize milling machine and cassava milling equipment etc., we also offer the complete flour milling line in South Africa.
BS15C Milling Plant for Small Rice Flour Milling Business
| Project Name | Capacity | Power | Weight | Dimension |
| --- | --- | --- | --- | --- |
| BS15C Rice Mill Plant | 0.6-0.8 T/H | 42 KW | 1500 KG | 5000*3000*3700 MM |
To Setup Small Rice Mill Business Plan
Perform a Market Research
Market research plays an important role during starting small rice flour mill business plan. Making market research helps you to know deeply about goods demand, development state, industrial patterns, competitors etc. and you had better know the policy of your countries about small rice flour mill business you do, which will have massive influence on your business plan, especially on the cost to setup rice flour milling plant.
Apply for and receive the required commercial licenses and permits
When the market research is completed, the next step you should do is starting to apply for the required commercial licenses and permits, and received the files before building small rice flour mill business project.

Ensure Your Sufficient Funds
It is better that you have enough funds to start small rice flour milling business plan. But don't be worried if you have no enough money. Nowadays some countries offers government loans and policy subsidies to supporting the small business startups. So, you can measure the money amount the small rice flour mill business costs and applying for loan.
Select Business Project Building Site
When selecting factory site, remember the site should be close to the raw rice, or the rice farm. Thus, raw materials is enough for your use and the transportation cost can be saved a lot too.
Choosing Cost-Effective Rice Milling Equipment
Rice milling machinery is the core part in small rice mil business plan. When choosing the milling equipment manufacturers or suppliers, pay more attention to the experience in building rice mill business plan, the qualified certifications, and the professional team scale of making business plan.

Get In Touch
We receive enquiries in
English, Español (Spanish), Русский язык (Russian), Français (French) and العربية (Arabic)
. Our professional team will reply to you within one business day. Please feel FREE to contact us!